We can network your entire home or office.
Whether you have 2 computers or 200, Friendly Computers has a network solution for you. Wired or wireless, our technicians can help you choose the right equipment for your needs, then develop a strategic implementation plan to minimize costly down time.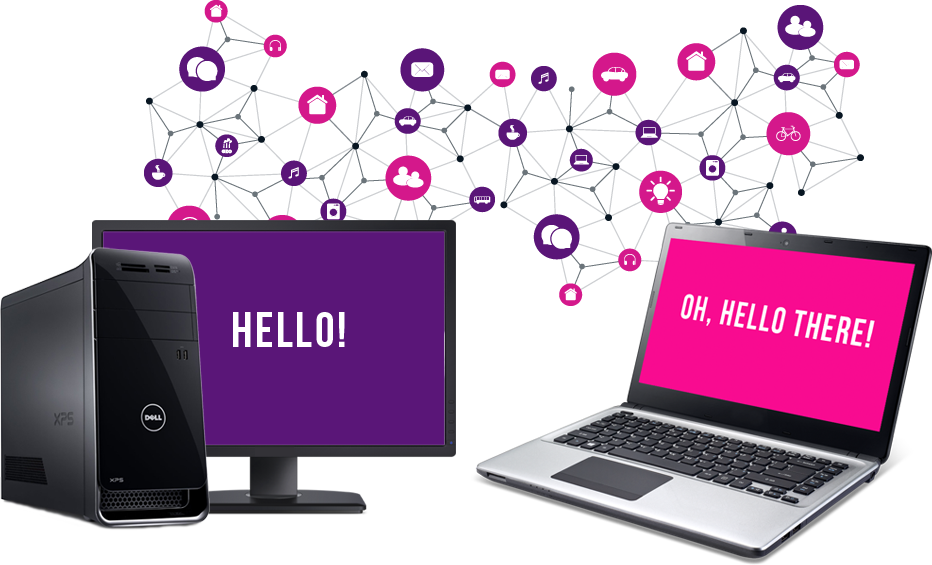 Wireless Networking
With the enormous popularity of portable computers, wireless networks are now common in many homes. Thick walls and different layouts in each home can provide unique challenges that we will work with you to overcome. We can assist you in setting up your home wireless network to be easy to use and more secure, helping you better protect your valuable and private data.
Media Sharing & Streaming
We can help setup an entertainment system to display your media content where you want it, including your HDTV, or share your media across a network storage device. We can even help you stream content through your home or business internet connection for remote viewing and access from anywhere in the world. Get in touch with us today to discuss your media situation.
Thinking of Cutting the Cord with the Cable Company?
We can help with that! Friendly Computers provides many options for leaving the Cable Company behind.
Office networking solutions and servers
Thinking of introducing a server into your office?
We can help provide you with the guidance and expert support needed to make sure your business needs are taken care.
We'll survey your networking and/or server system and then draft a plan of action to create a more efficient working environment.
We'll develop and implement a plan for you to share the internet, printers and files from anywhere in your office with a verifiable secure wireless and/or wired network.
Service and support doesn't stop there. We'll be there to support and service your needs long after installation.