Hey Spokane, what if you had access to a friendly computer wiz to help you with all your computer repair and tech support needs?
(Because pulling out your hair doesn't fix broken computers.)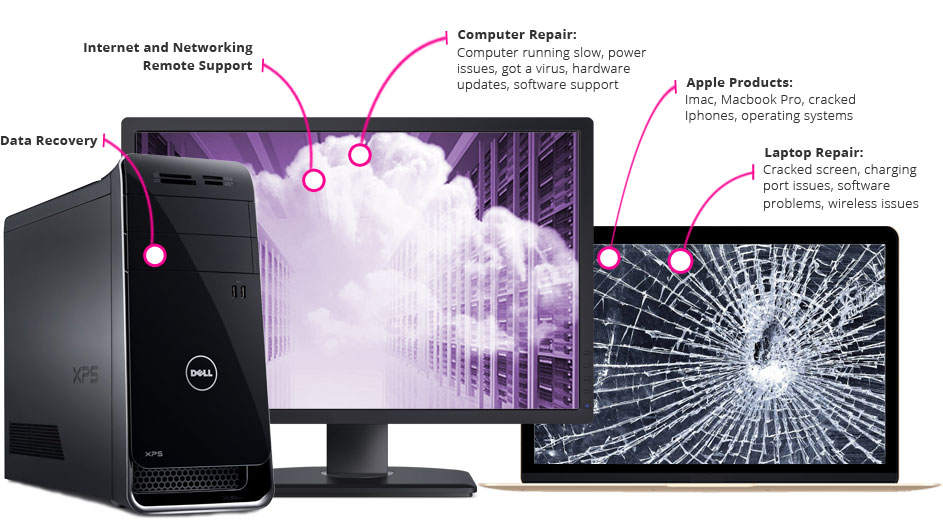 Technology can be
frustrating at times.
Like my-head-is-going-to-explode frustrating!
When your computer stops working, your life can halt to a stop. And if you depend on your computer infrastructure for business, then you can actually start loosing revenue.
Get back on track

quickly

& painlessly.
Are you looking for computer repair services in Spokane or Spokane Valley?
Friendly computers is here to help with computer hardware repair and service as well as software troubleshooting and support. Our IT experts offer commercial or residential computer repair services with on site and remote tech support available. Anywhere in the Spokane area and beyond our friendly computer techs are here to meet your needs and help you get back to business.
Friendly Computers is the best computer repair shop in Spokane.
For 10 years, Friendly Computers has serviced over 30,000 customers, computers, laptops, business servers and networks. Everyday Friendly Computers saves marriages and prevents the Spokane Community from pulling out their hair. Our knowledge, expertise, and customer service are unmatched in the Spokane area when it comes to computer and laptop repair, virus removal, tech support and data recovery.
Consumer Support
We are a full service Computer Repair Company that offers repairs for any brand of computer. We take pride in our ability to provide an accurate diagnosis, and then propose a plan of action that gives our clients the most economically feasible options available.
Remote/Scareware/Pop-up Scams

Virus, Spyware, Trojan, Worm and Adware Identification and Removal
Business Support
By hiring us to support, manage and maintain your businesses'
technology, you will be free to focus on the most important task of all, running your business!
Installation and maintenance of servers

Installation and maintenance of workstations, laptops and printers

Setup and secure wired, wireless, VPN networks, Firewalls and other network solutions

Data backup, recovery and restoration

Virtual and Remote Servers

Managed Services and Monitoring