Computer Running Slow?                                         

 Computer Not Turning On?

 Got  a Virus?                                                              

 Hardware Upgrades
ON-SITE COMPUTER REPAIR
Can't Come To Us??
Friendly Computers Can Come To YOU!!
We offer all of our professional services in your home or office:
Computer Repair
Virus Removals
Networking
Printer Setup
Wireless gaming setups
Smart TV Setup
File Sharing
NO MATTER HOW BIG OR SMALL, WE DO IT ALL!!
Whatever your On-Site needs may be – our mobile computer technicians can handle it. Our technicians are equipped with all the tools and skills needed to provide you prompt and professional service in your home or office.
Give us a call today at 509-315-9492 to schedule a professional and certified repair technician to come to your home or office today.
REPAIR
Friendly Computers offers PC repair and tech support services for all makes, models and brands of  desktop computers.
Reliable, professional computer service and repair from Friendly Computers.
We can help with any computer repair or need.From hardware to software we can handle it all.
Computer Repair – we'd rather fix yours then sell you a new computer.
Drop the squad and give us a try. We'll save you time, money and most of all heartache.We don't send your computer to some repair facility that has no idea what your problem is except what's written on paper.
We care about your problems and we want to fix it right.
We warranty all of our work, and if its not done right, we make it right.
Repair and Support for Microsoft Windows
If your Operating System (OS) has been contaminated with malware or viruses,corrupted or just having general software issues – Friendly Computers is your best resource for resolving any, and all, Windows' problems.
Friendly Computers specializes in fast and reliable repair of all Windows versions including XP, Vista, 7 and 8. We can troubleshoot your Windows OS, migrate your data, perform cleanups, as well as recommend and install upgrades.
Friendly Computers is a Microsoft Partner and has the skills and expertise to repair or reinstall the Windows operating system, regardless of which version you have.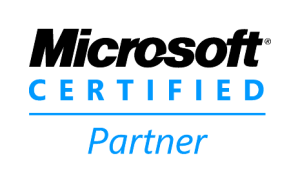 Before getting started with any repair work, we make sure that the computer is thoroughly analyzed. This includes a complete system hardware check, to make sure that the problem is not being caused by any failing components. After initial hardware tests are run, we do software checks, virus and malware checks. Once we start working on your computer our commitment is to get it back to you as soon as possible, whether we are replacing worn or damaged parts with new ones, or solving software and operating system problems.
We Do It All. No Matter How Big or Small!
Friendly Computers were professional and prompt. They thoroughly answered all of my questions and made sure that I understood what they were doing and why.
Very great techs that know what they our doing and fast service
Our agency has used the services of Glenn & staff at Friendly Computers since May 2012. They have overseen the implementation of 4 new computers, a new server, our backup mechanism Time Machine (which paid off for us big time), VMware Fusion, corrected our e-mail difficulties & helped troubleshoot numerous challenges with various programs, new software, etc. Glenn is always friendly, responsive & professional. When he or one of his team doesn't immediately know the answer to a computer question, they research, get back to us & assist us in moving forward. They take the time needed to see each project through to the end & ensure that we feel comfortable before they leave our office. We trust Friendly Computers with our business.
May thanks for your prompt service. Our files were not only transferred, but we were shown how to retrieve them and put into our working programs. The techs were friendly and very knowledgeable. Truly their slogan "Why call a geek when you can call a friend" is true!
They have been on top of my business needs. We run a law firm and cannot be down for too long. They fixed the issues within the time frame provided. I had three other providers who would come in and look at our network, servers, diagnose the issues, but failed to fix them. Friendly computers came and did what they say they would. I highly recommend them.
The problem was a dead fan in an old laptop. They moved the files from the hard disk to a Seagate storage unit. The service was very pleasant, efficient and quick and there was no 6-gun on his belt. What a relief! I will certainly be back.
We chose this company because when we called on the phone, they were very helpful and knowledgeable, very friendly service. We dropped off the computer on a Sat., right before closing and got a call it was done on Tuesday morning. We also liked the fact that they sell refurbished laptops here, and will be purchasing one of them also. I would recommend this company to anyone who asked.
Last week, I brought an infected laptop into the Friendly Guys. Was thinking the worst due to virus and scareware messages. The Friendly Guys had the problem diagnosed and fixed within an hour and a half.Their fee was very reasonable, and less than expected.They were recommended to me by a former employee who said that the Friendly Guys could fix what he could not. They did not disappoint.
Extremely friendly and helpful. Will come back in the future without hesitation.
They were very helpful. They had to take everything (i.e. files, pics, and music) off the computer and reload windows, which meant they had to remove all programs including Microsoft. Not only did they reload our files, pics and music, but they also reloaded Microsoft. Thanks!